Snohomish County Office
of Energy and Sustainability
With over $2.1 million in annual utility expenditures, Snohomish County relies on WegoWise to track progress towards its 30% energy and 20% water reduction targets and identify energy and cost savings opportunities.
The Goal: Track Progress Toward 30% Energy Reduction Goal
Located in Washington State and home to over 10% of the state's population, Snohomish County is committed to the ambitious sustainability goals of reducing water usage by 20% and lowering energy usage by 30% by 2020. In the County's quest to track and report on energy and water savings in their diverse real estate portfolio of over 1.5m sq. ft., the Office of Energy & Sustainability was intent on finding a platform that could automatically import utility bills, measure and benchmark energy performance across their whole portfolio, as well as save time and labor. In 2014, the County turned to WegoWise to measure their progress and track several large retrofit projects.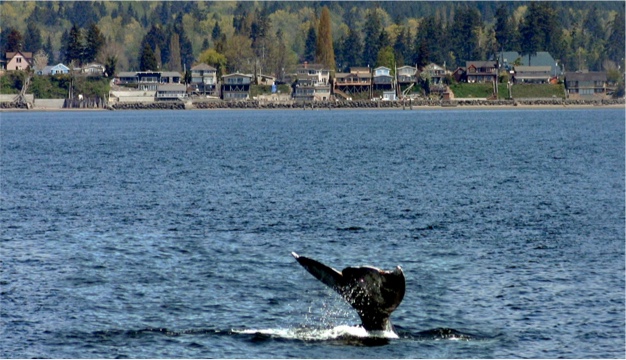 Harnessing Energy Data to Amplify Savings
In 2012, Snohomish County launched an ambitious five-year Sustainable Operations Action Plan (SOAP) to reduce water and energy usage by 2020. As of their latest report, they've saved more than 2 million gallons of water and nearly 13 billion Btu of energy. The County continues to move toward their conservation goals by measuring energy and water data with WegoWise, as well as optimize utility rate schedules, and better position themselves to receive financial incentives from local utility conservation programs for meeting specific savings targets.
Using WegoWise, we've been able to save time, engage people with our energy data like we've never been able to before, and find new ways to reduce energy usage. We get a lot of value from it.

- Lisa Dulude, Energy & Environmental Sustainability Manager, Snohomish County
Improving Collaboration Through Accessible Energy Data
As soon as their dedicated energy analyst gave Garrison Marr and Lisa Dulude, staff of the Snohomish County Office of Energy & Sustainability, a tour of WegoWise, they were able to leave manual utility data entry behind, eliminating many hours of staff time. On top of being able to track progress toward sustainability goals, the Office of Energy & Sustainability can seamlessly share key energy and water data between County departments. WegoWise's exportable reports, user-friendly interface, and monthly impact reports allow everyone involved to better engage with the data, resulting in improved collaboration and transparency, as well as increased community awareness of key sustainability initiatives.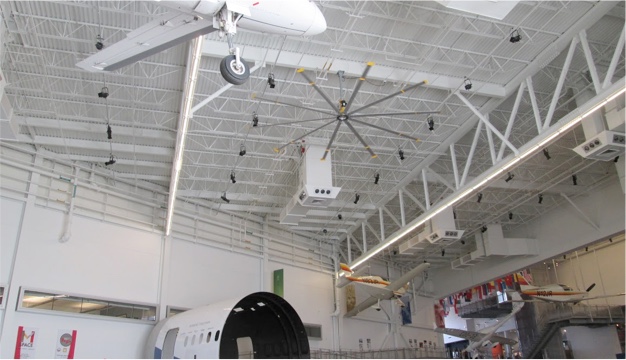 Quantifying Energy Retrofit Success
Snohomish County completed extensive energy efficiency upgrades in 2014 at the Future of Flight Aviation Center located at the Snohomish County Airport, where they installed Big Ass Fans (large-scale, energy-efficient fans) and saved 30% on total energy use. They also implemented scheduling improvements for the building's HVAC system to better match occupancy time periods, which have saved 62% on gas usage and 49% on overall energy costs. While using WegoWise, County staff identified a significant increase in energy use at one of the County's vehicle fleet maintenance buildings. After investigating the issue, they installed a rooftop unit control and air stratification upgrade, as well as an HVAC control strategy change, resulting in a total of 52% energy use savings. By using WegoWise's custom reporting and year-over-year energy and water benchmarking tools, they've been able to prioritize which retrofit projects to pursue. After implementing these important changes, they can easily see the energy usage and cost savings.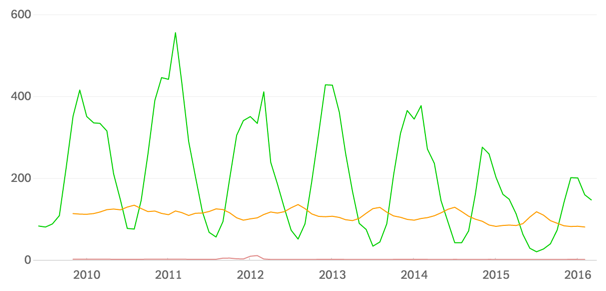 Energy Data Enables County to Focus on Sustainability Goals
Today, Snohomish County has nearly doubled the number of buildings they're tracking in WegoWise, enabling them to identify over $100,000 in energy and water saving opportunities, measure the impact of building upgrades, and track performance against sustainability goals. Not only has energy tracking software allowed them to save hundreds of hours per year in labor and realize substantial cost savings, but WegoWise's accessible, accurate, and ongoing tracking of energy and water usage allows Snohomish County to focus on their conservation goals, and better engage staff across departments in the process.
Key Findings
On top of identifying $100,000 in savings, Snohomish County continues to harness WegoWise to:
Prioritize retrofits, track energy impacts, and measure savings through easy reporting and automated data imports
Measure progress on sustainability goals
Better engage other departments in conservation efforts