Sustainability Reporting Made Simple
Save time. Focus on improving property value.
WegoWise eliminates the complexity of creating and filing sustainability reports and certifications. From municipal compliance, to green financing and GRESB, WegoWise guarantees accurate, on-time reporting for any property.
Talk to an expert
Better Buildings Challenge
Export data to Portfolio Manager
Ensure submission of data for BBC Summit
Collect whole building data for more than 20 cities, counties & the state of California
Prepare and submit annual compliance reports
ENERGY STAR® Reporting
Collect whole building data
Export data to Portfolio Manager to achieve an ENERGY STAR® Score
Collect whole building data
Prepare and submit ongoing reports to Fannie Mae, Freddie Mac, and HUD
GRESB
Collect and submit quantitative metrics on energy, water, waste, and GHG emissions
Improve GRESB score through benchmarking
Fast. Simple. Accurate.
You provide us with basic building and account information.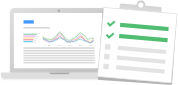 We automate utility data collection, QA your building data and submit it.
We'll notify you when the process is complete!
Not only did WegoWise simplify the filing process and make collecting building and tenant data easy in order to help us comply with New York City's Local Law 84, their compliance reporting provided us with high quality and actionable data. Now we're able to increase investments in energy conservation throughout our portfolio, streamline data collection processes, and save time.

- Jared Rodriguez, Energy Manager, Realty Operations Group
Contact me about WegoWise Sustainability Reporting